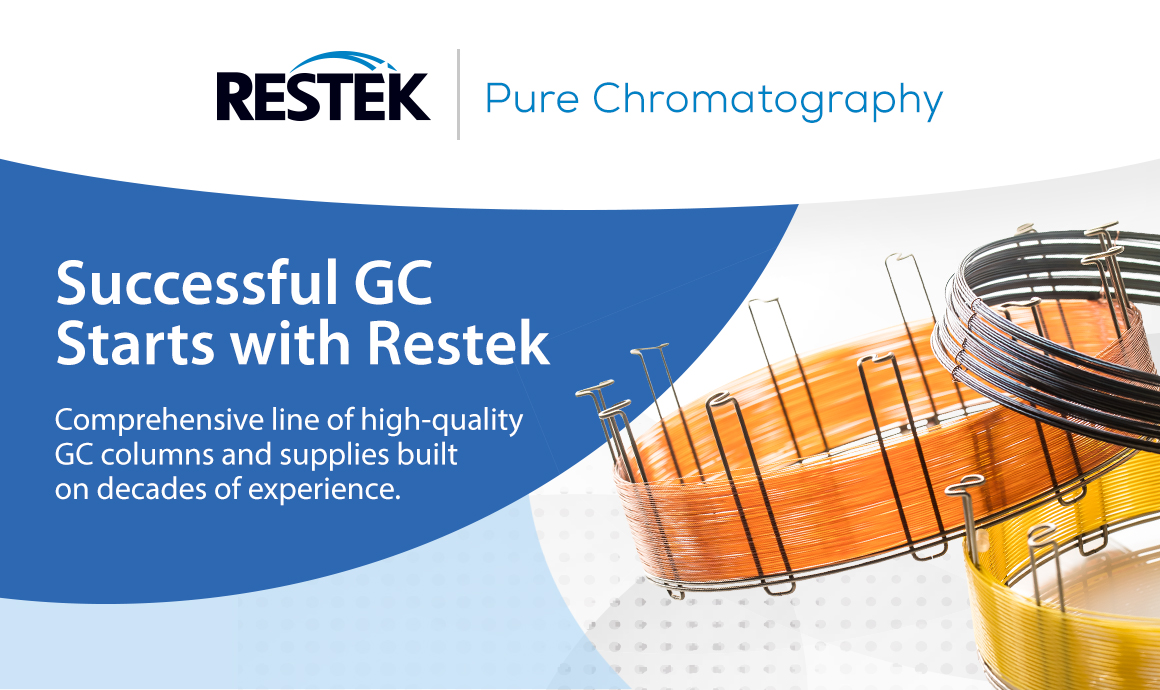 Successful GC starts with Restek. Our comprehensive line of high-quality GC columns and supplies is built on decades of experience in the lab. We've used our expertise to develop a wide range of reliable, high-performance chromatography products that are trusted by scientists around the world.
GC Column Families
With hundreds of stationary phases and formats available, Restek GC columns effectively separate diverse analytes in complex samples.
Premium performance Rxi fused silica columns leverage outstanding inertness, low bleed, and high reproducibility to ensure accurate data and maximum instrument uptime.
Rugged MXT metal columns eliminate column breakage in harsh environments, such as portable and process GCs or high-temperature conditions.
Dependable PLOT columns are built with our innovative bonding process to minimize particle release and ensure steady, consistent flow.
Stable, inert packed columns with bonded phases deliver consistent results over long column lifetimes.
GC Accessories
As an independent supplier, we carry GC consumables and replacement parts for GCs from all major instrument manufacturers.
Topaz GC inlet liners deliver unparalleled inertness and cleanliness, ensuring trace-level sensitivity and less downtime for maintenance.
Leak detectors and flowmeters are essential tools that prevent problems by finding leaks and verifying flows before sample analysis.
Comprehensive catalog of inlet and detector supplies to equip all your GCs from one trusted source.
High-quality consumables for column installation, gas generation/purification, GC maintenance and much more.
Want to speed up and simplify method development?
Try our free EZGC Chromatogram Modeler & Method Translator software!