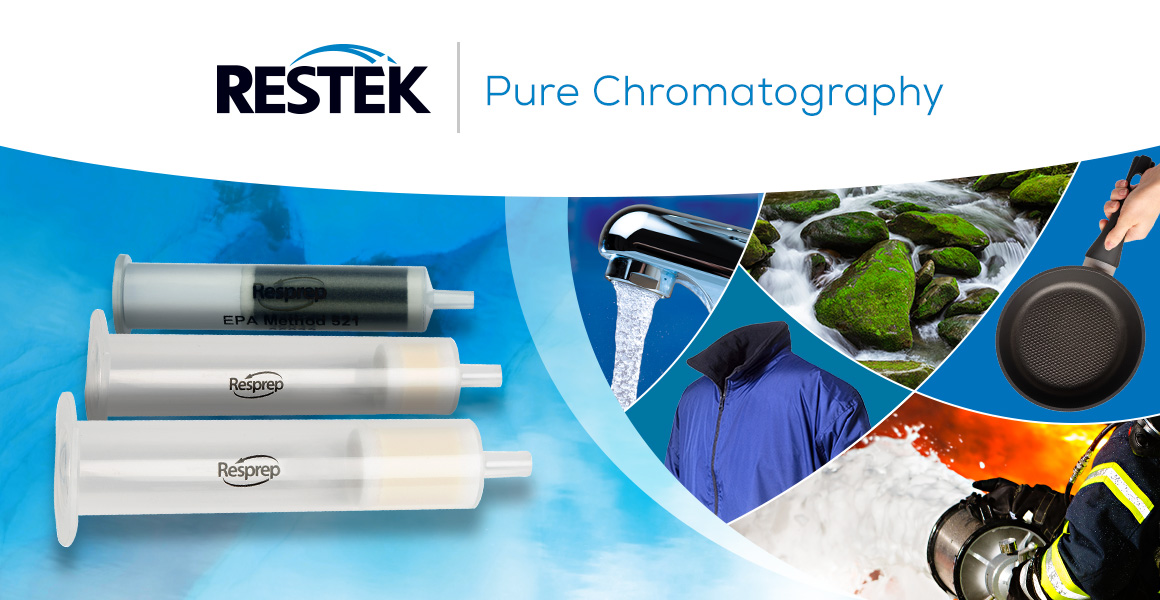 Maximize Your Efficiency: Proven SPE Performance for PFAS; 1,4-Dioxane; and More
Our Resprep solid phase extraction (SPE) sample preparation products feature proven quality; superior cleanliness; and method-specific performance. Manufactured with specially cleaned sorbents, our SPE products offer a variety of different packing and particle size options.
High-purity materials to minimize background and help eliminate troublesome interference.
Rigorous QC testing—targeted to specific applications whenever possible—with extensive certification details.
Specialized packaging to keep unused sorbents factory-fresh and ensure documented shelf life.
Restek's method-specific cartridges help maximize your lab's efficiency, ensure reliable results, and eliminate the need for lot reservations.
Per- and Polyfluoroalkyl Substances (PFAS) Analysis
We've added two new mixed-mode, weak anion exchange (WAX) cartridges to our Resprep polymeric SPE products. Available with 30 μm particles in two different volume options, these new cartridges are ideal for method-specific PFAS analysis. Our comprehensive PFAS product guide makes it easy to find the products you need to meet method requirements.
Resprep Polymeric SPE Cartridge, WAX, 30 μm, 6 mL/500 mg (cat.# 28291)
Resprep Polymeric SPE Cartridge, WAX, 30 μm, 6 mL/200 mg (cat.# 28292)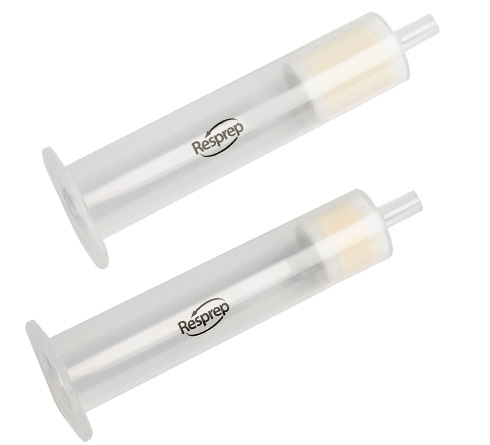 1,4-Dioxane and Nitrosamines in Drinking Water
Our SPE cartridges for 1,4-dioxane and nitrosamines in drinking water feature activated charcoal packing and are specifically designed to provide consistent and reproducible results. Read this application note to learn more about this cartridge's (cat.# 26032) method-specific performance.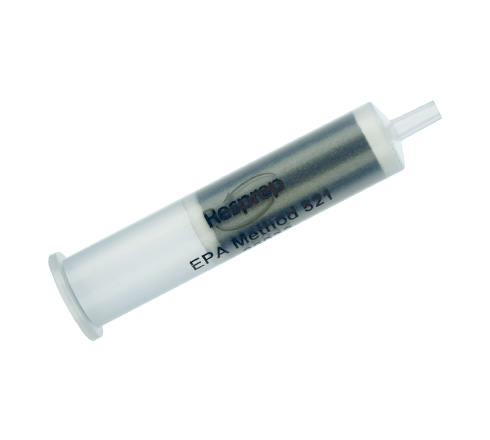 Do You Have Questions about SPE?
Visit our convenient SPE frequently asked questions to get helpful information direct from Restek's Technical Service department.