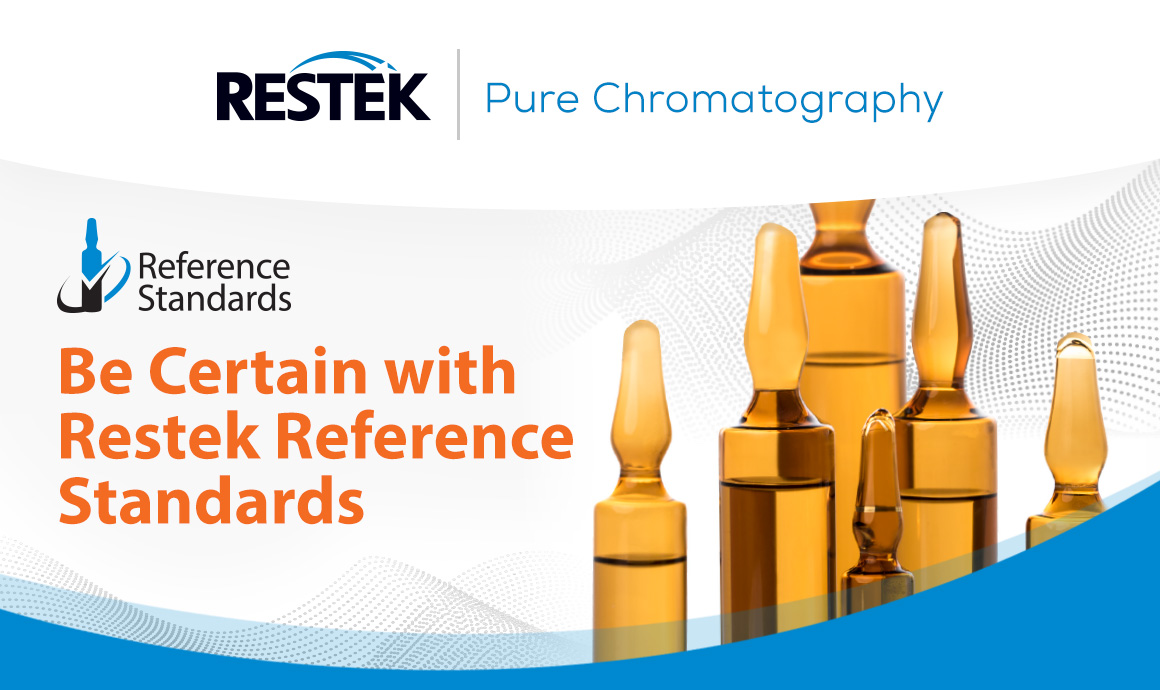 Get Consistent Results: Choose Restek's Rt-2560 GC Column for Your FAMEs Analysis
Chemists assessing fatty acid compositions of foods are often challenged with the difficult task of separating and accurately quantifying complex mixtures of FAMEs. Restek's Rt-2560 GC column features a highly polar stationary phase that's selectively optimized for isomer separation. An optimized manufacturing process and application-specific QC test guarantee consistent and repeatable performance for AOAC 996.06 and AOCS Ce 1j-07 methods and ensure accurate quantification of critical cis/trans FAMEs.
Highly polar biscyanopropyl polysiloxane stationary phase; high resolution of cis/trans
Increased sample capacity: no peak distortion means easy, accurate peak integration.
Independent lifetime evaluation demonstrates Rt-2560's robust performance.
Pair with Restek's Reference Standards for Reliable AOAC and AOCS Method Performance
When combined with our comprehensive selection of high-quality FAMEs reference standards, Restek offers a complete and reliable solution for your FAMEs analysis.
Keep Your GC in Tip-Top Condition
Performing routine maintenance is one of the easiest ways to ensure your GC provides accurate and consistent results while minimizing downtime. These Restek Tip videos guide you through the steps you can take to help keep your GC performing at its best.