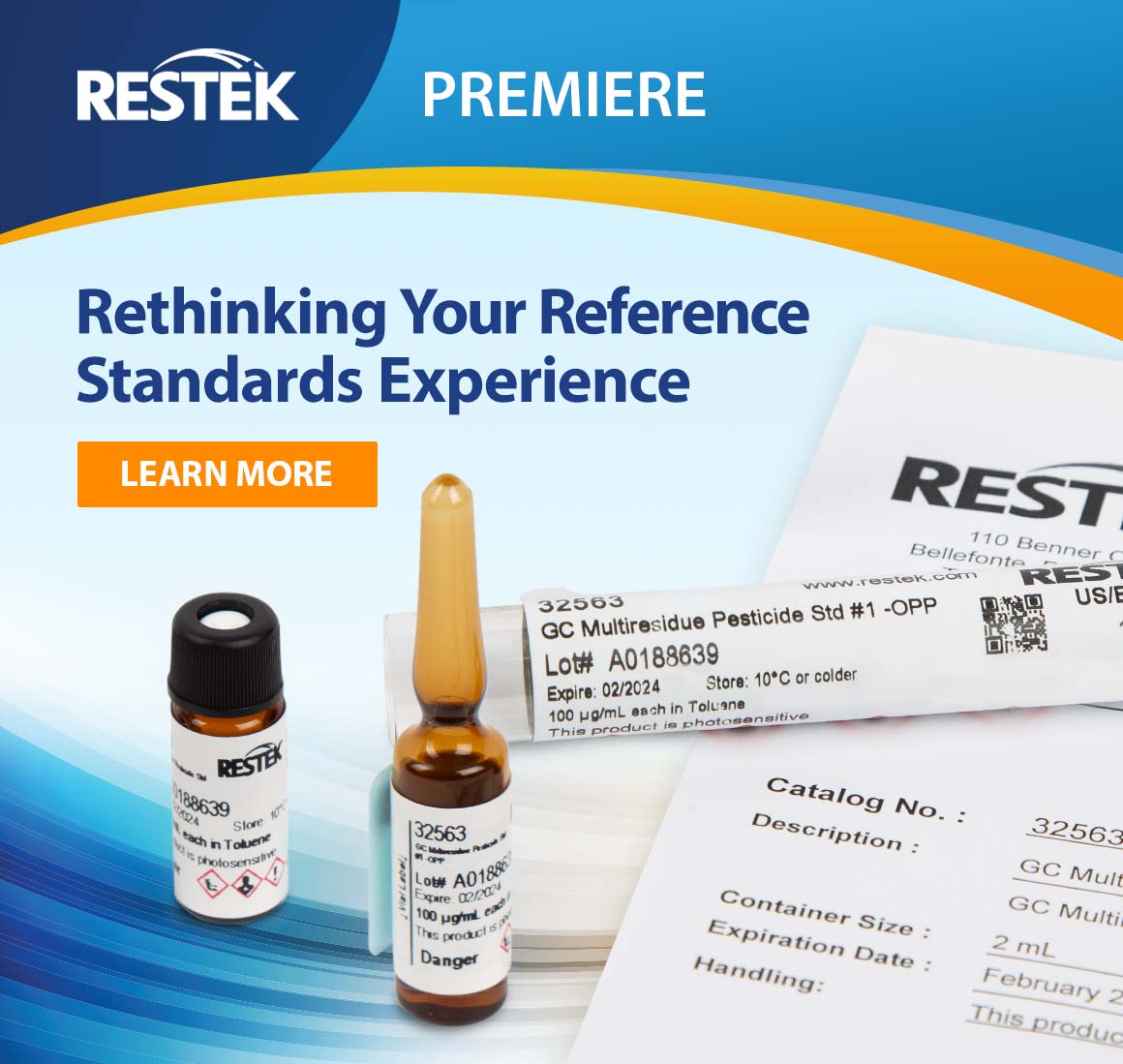 Restek's newly overhauled packaging, labeling, and certificates of analysis will help you improve your laboratory's safety and productivity while complying with regulations.
Great Standards Come in Smaller Packages
Minimize ampul breakage and avoid potential safety hazards.
Store more standards in less space.
 Reduce your environmental footprint.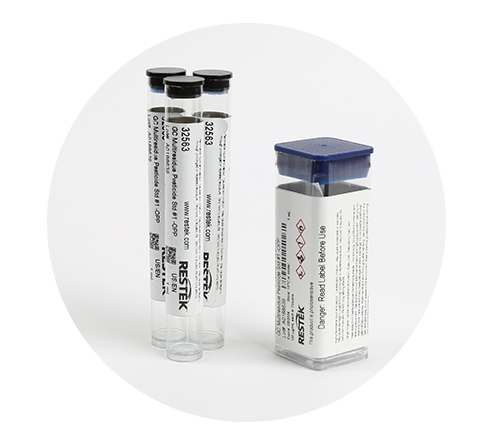 Convenience and Safety Included with Every Standard
Get personalized, instant access to your certificates of analysis.

Emphasize lab safety and remain GHS compliant.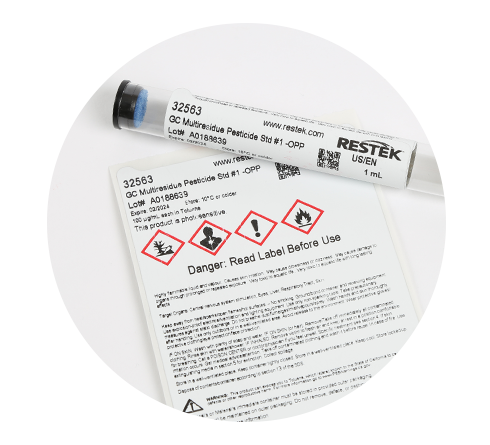 Two Upgraded Labels in One Location
Easily find, remove, and separate labels for your vial and lab notebook.
Clearly see vial contents and enjoy seamless autosampler integration.
Make quick work of maintaining your lab notebook.
Ensure the integrity and proper use of your standards.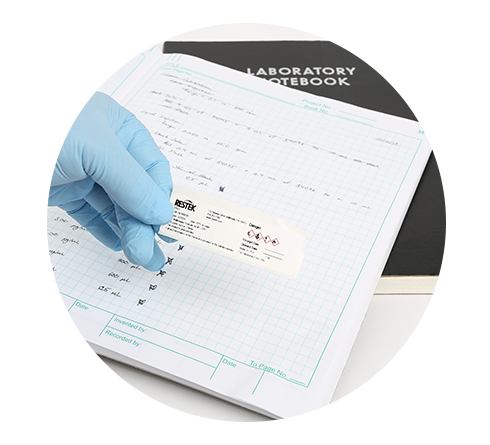 More Compliant Options for Simpler Documentation
Avoid confusion and increase the accuracy of your reporting.
Take advantage of more options for meeting "certificate of analysis" requirements.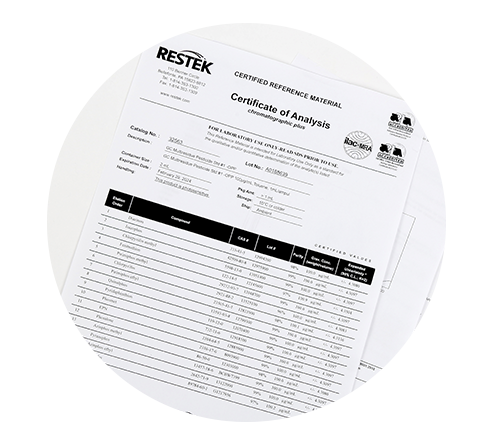 Whether or not you have used our stock or custom reference standards in the past, we invite you to see how, now more than ever, Restek is the best choice for your lab and your peace of mind.