NEW Oligonucleotide analysis pages on Thermofisher.com
Have you seen the newly updates Oligonucleotide pages on Thermofisher.com?
This new series of pages position complete solutions for Oligonucleotide analysis and feature columns, instrumentation and software in one place.
take a look and please share!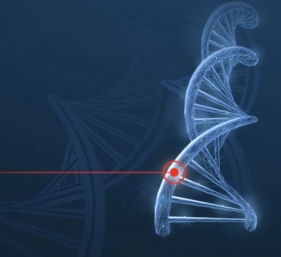 Preparative Chromatography HPLC Columns Updates
The new landing page is now live www.thermofisher.com/preplc and eCommerce is coming very soon (more information to follow!)
We also have 2 new flyers
For customers who prefer to continue to use columns with XL dimensions without purchasing column hardware. They can now replace the media – not the hardware. Extended Life columns utilise Dynamic Axial Compression (DAC) technology to apply constant tension to the media.
For the customers wishing to pack the columns themselves, medias available in a range of stationary phase chemistries.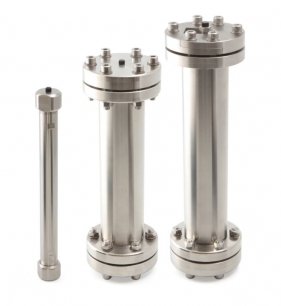 Three things you'll love!!!
Septa Selection Tool
NEW Septa marketing webpage
NEW Septa technical guide
You will be able to see that the Sample Handling team has been very busy over the past few months having a focus on septa!
The septa selection tool which was featured in last months' newsletter, the first of the marketing tools we were proud to share with you, and in this edition of the newsletter, we are delighted to share with you the launch of our NEW septa marketing page
www.thermofisher.com/septa
In addition to the tool and the website, we also have a great new septa technical document that provides more detail around septa material, thickness, and solvent compatibility – and is su itable for those customers wanting more detail around the small product that keeps their sample safety contained within their vial!
Look out for webpage banners, blogs, and emails going out to customers.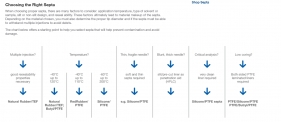 NEW Septa Selection Tool
The NEW Septa Selection Tool is now live and up and running on TFS.com.
WHY A SEPTA SELECTION GUIDE?
Often customers can experience issues, such as needle bending that can be simply down to the fact that they are using the wrong type of septa! If you have ever had to change a needle you will understand that it's fun task. Not all customers realise that septa can come in different material and thickness, and this results with some needles struggling to penetrate certain septa – hence why some septa come pre-slit. This tool ensure that they have a part number for a product that is compatible with their system requirements.
BENEFITS OF THE SEPTA SELECTION TOOL
Making it easy for our customers: The Septa Selection Guide has been designed to help our customers select t he right septa for their requirements and includes questions around chromatographic technique type, instrument vendor, and experimental set up.
Simple guided process: The tool walks the users through a simple five step process and provides a recommended product for their requirements at the end.
Complementary products: The tool suggests four vial options that are compatible with the cap and septum solution, providing customers with clear and amber vial options, and also standard and low volume vial options
eCommerce link within the tool: The resulting product(s) can be purchased via eCommerce with a direct link within the too
I LIKE THE SOUND OF THIS! HOW CAN I GET ACCESS TO IT?
Title:

Automated online µSPE cartridge clean-up of QuEChERS extracts before LC-MS/MS and GC-MS/MS analysis of pesticides in foods

Register to listen to the ON-DEMAND recording here

Who should I reach out to?
Any customer performing routine food safety analysis: working in Contract testing Labs, Governmental Labs, or Food Companies labs

Why would customers be interested?
This solution provides an automated approach to sample prep for food safety applications, including pesticide residue analysis and veterinary drug analysis.

It allows customers to streamline their workflow and will be of interest to customers n eeding to continue to perform a high number of analyses during COVID where staffing levels are limited.

It is compatible with both GC-MS and LC-MS workflows